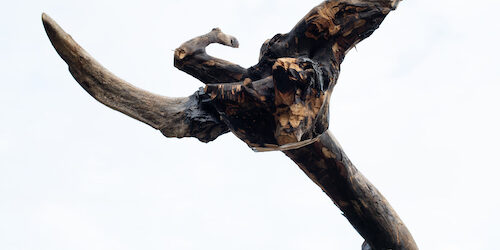 Located on the central Tromsø waterfront between Polaria (arctic experience centre) and Polstjærna (historical seal-hunting boat), 'Wave' is a public art installation created in 2022 by Valentin Manz with support from Handelensmiljøfond and Naturvernforbundet in Troms and Finnmark as part of a mission to reduce plastic waste. This artwork is dedicated to all water protectors (yesterday, today, and tomorrow), with special gratitude to indigenous activists around the world. Water is Life.
'Wave' replaces the 'Tavaha Whale' sculpture by the same artist in collaboration with Nordic Ocean Watch and Tromsø Kommune, which lived there for five years. Materials used include driftwood (Lavangen, Balsfjord), plastic from the sea (in partnership with Remiks). The text by Christine Cynn below appears on location in Northern Sámi and Norwegian. Get involved and learn more with the links below!
Location link: https://maps.app.goo.gl/3xd7odYiywP6Axxa8?g_st=ic
*
Swell. Crest. Break. Water is the blood of earth. Now soft, now hard, now invisible. Now sweet, now salt. Now held, now released.
Swell: There is no 'away'.
Crest: Plastic is in our bodies, in every sea, in rain.
Break?
-Christine Cynn
*
(in North Sami)
Bođa. Čuožžil. Doajit. Čáhci lea eatnama varra. Heahkkat linis, heahkkat garas, heahkkat oaidnemeahttun. Heahkkat meađggus, heahkkat sálttis. Heahkkat doaladuvvon, heahkkat luoitaluvvon.
Bođa: "Jávkan" ii gávdno.
Čuožžil: Plastihkka rupmahiinnámet, juohke mearas, arvvis.
Doajit?
*
(in Norwegian)
Svulm. Stig. Bryt.
Vann er jordas blod. Først mjukt, så hardt, så usynlig. Først søtt, så salt. Først kuet, så fritt.
Svulm: «Kvitt» finnes ikke.
Stig: Plast i kroppene våre, i alle hav, i regnet.
Bryt?
(Jorgalan davvisámegillii: Sigbjørn Skåden/North Sami and Norwegian translations by Sigbjørn Skåden)
GET INVOLVED:
Help clean Norway's coast! (Finn en aksjon!)
LEARN MORE:
hello X podcast on plastic waste in the sea: https://hellox.me/podcast/tavaha/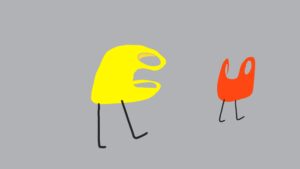 Watch Lofoten Diving Club and Vilma of NOW drive for trash!
'Water is Life' links
*** 'Lake-loop' poem written and spoken by Natalie Diaz (very special!)
https://bioneers.org/mni-wichoni-water-is-life/
https://www.breakfreefromplastic.org/brandaudit2021/
https://www.waterislife.com/why.html
https://www.afn.ca/honoring-water/
https://www.artshelp.com/the-water-is-life-festival/
https://www.chatelaine.com/living/water-is-life-part-two/
https://www.waterteachings.com/water-is-knowledge
https://waterprotectorscommunity.org/
https://youtu.be/UoPK_mIArfM we are water protectors book for children
https://www.nature.com/articles/s43017-022-00279-8
PARTNERS:
Wave' was created to reduce plastic waste with support from: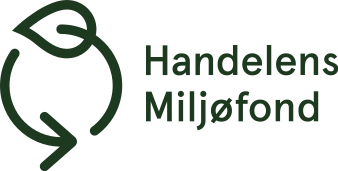 TAKK!
NCP (Svein-Erik Hjerpbakk)
Tromsø kommune (Bo Eide, waste and environment dept)
Geir Wing Gabrielsen (Norwegian Polar Institute)
Claudia Halsband (Akvaplan Niva)
Tuva Krøgenes (plastvettskole PEK)
Creative partners: James Chaplin, Christine Cynn
Website: Jegor Sushko
Language and layout support: Sigbjørn Skåden, Anneli Stiberg, Øystein Kristiansen
Administration support: Anneli Stiberg
Transport & installation: Tronn Sørensen, James Chaplin
Outreach/postcard puzzle: Ernie Williams-Roby
Engraving: Eivind Holthe / Tromsølaser
ABOUT THE ARTIST:
Valentin Manz creates work that engages viewers visually and physically in a sculptural theatre made from glass, metal, clay, and found materials such as cardboard and furniture.
Manz has been a fellow at Urban Glass in Brooklyn (2005) and the Creative Glass Center of America (2007 & 2013), and shown his work in London, Munich, and New York. He studied stage design at the Slade and Central St. Martin's College of Art in London, and graduated from Goldsmiths as an art psychotherapist.
Valentin is co-founder and leader of visual/sculptural interactive projects at Ice-9. Valentin collaborates with Christine Cynn on numerous interactive installations incorporating audience participation, large-scale sculptural environments and multichannel video installations (earthNOWbeing 2011; Bread Head with Campbell Works 2011).
ABOUT ICE-9:
Ice-9 is a group of artists, writers, storytellers, filmmakers, programmers and researchers. ​Started in 2014, our work is to build experimental spaces for productive play with research and stories.
Productive story-play means serious fun. Serious because we tackle scary real-world scenarios, and fun because we learn to collectively channel fears, doubts, even rage, into stories.
You will find our experimental spaces online, on the street, in classrooms and museums. Our strategy is collaborative and embedded in a new communication culture and technology. Our process creates positive feedback loops between science, art, and education. Supporting a transition towards a knowledge-based circular economy in an inclusive, just, and democratic global society.
More about Ice-9 here: https://ice-9.no/about-us/