Creative Media
Ice-9 makes films, podcasts, and interactive media (AR / VR) productions under the creative direction of award-winning filmmaker/producer Christine Cynn.
Films
Films tell a visual story to a broad audience. Ice-9 creative director Christine Cynn has decades of experience directing and producing powerful documentary feature films. Two of these films are the award-winning 'Shooting Ourselves' and Academy Award-nominated ©  'The Act of Killing' (co-director/co-producer).

Ice-9 makes short films at a professional standard for high-impact communication. Our team can bring your stories to life with 3D and 2D animation. In addition, we can help you increase reach through strategic distribution of your films on several platforms simultaneously.

Podcasts
Podcasts create an international audience through personal stories, reflections and interviews with a good mix of content depth and accessibility. For example, podcasts can build an informed long-term core audience interested in specific topics, increase public awareness and increase retention and accessibility.

In 2018 Ice-9 produced one season of 'hello X' podcast which you can listen to on iTunes, Soundcloud, Android or other podcast platforms. Visit the project's website, https://hellox.me/, for more information.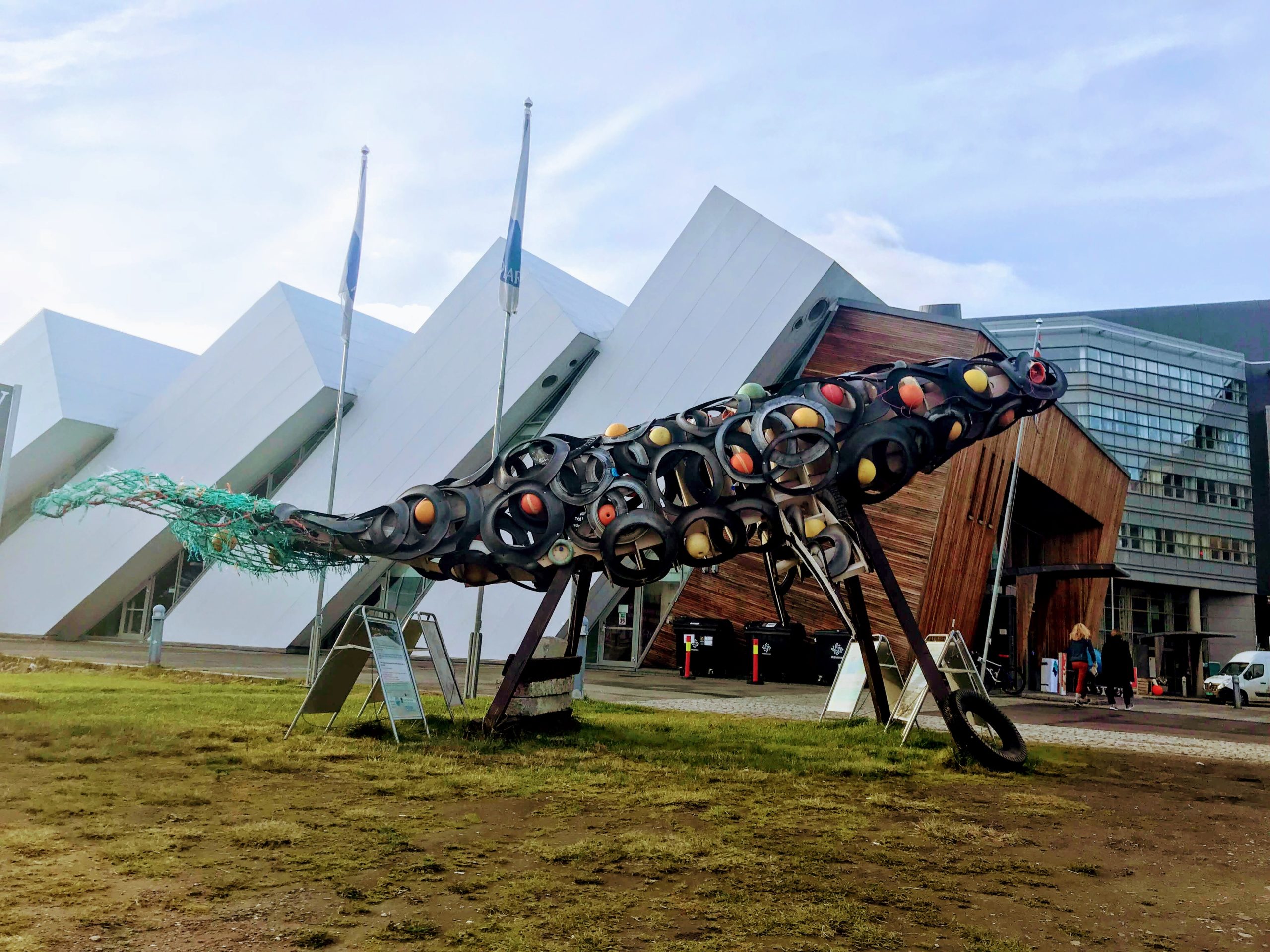 Visual Art
Valentin Manz creates large-scale installations and sculptures. Several well-known installations by Valentin, such as the 'plastic whale' in front of Polaria, now live in Tromsø, Northern Norway.
Valentin is currently training in 'generative scribing' (visually representing ideas while people talk) with Kelvy Bird of Presencing Institute.
The Ice-9 team also creates drawings, paintings, collages, and artistic graphic design.
Augmented and Virtual Reality
Augmented Reality / Virtual Reality (AR / VR) use cutting edge technology to immerse you in new interactive worlds. Make a lasting impression with international audiences at conferences and festivals with 3D graphics and interactive narratives.
Ice-9 is currently in production of hello X mixed reality role-playing experience in central Tromsø. The project is supported by KORO, Nordnorsk Filmsenter, and made in collaboration with Tromsø-based tech partners Pazzing.
360 video of X2066 VR experience (Polaria Museum, CPH:DOX 2017)