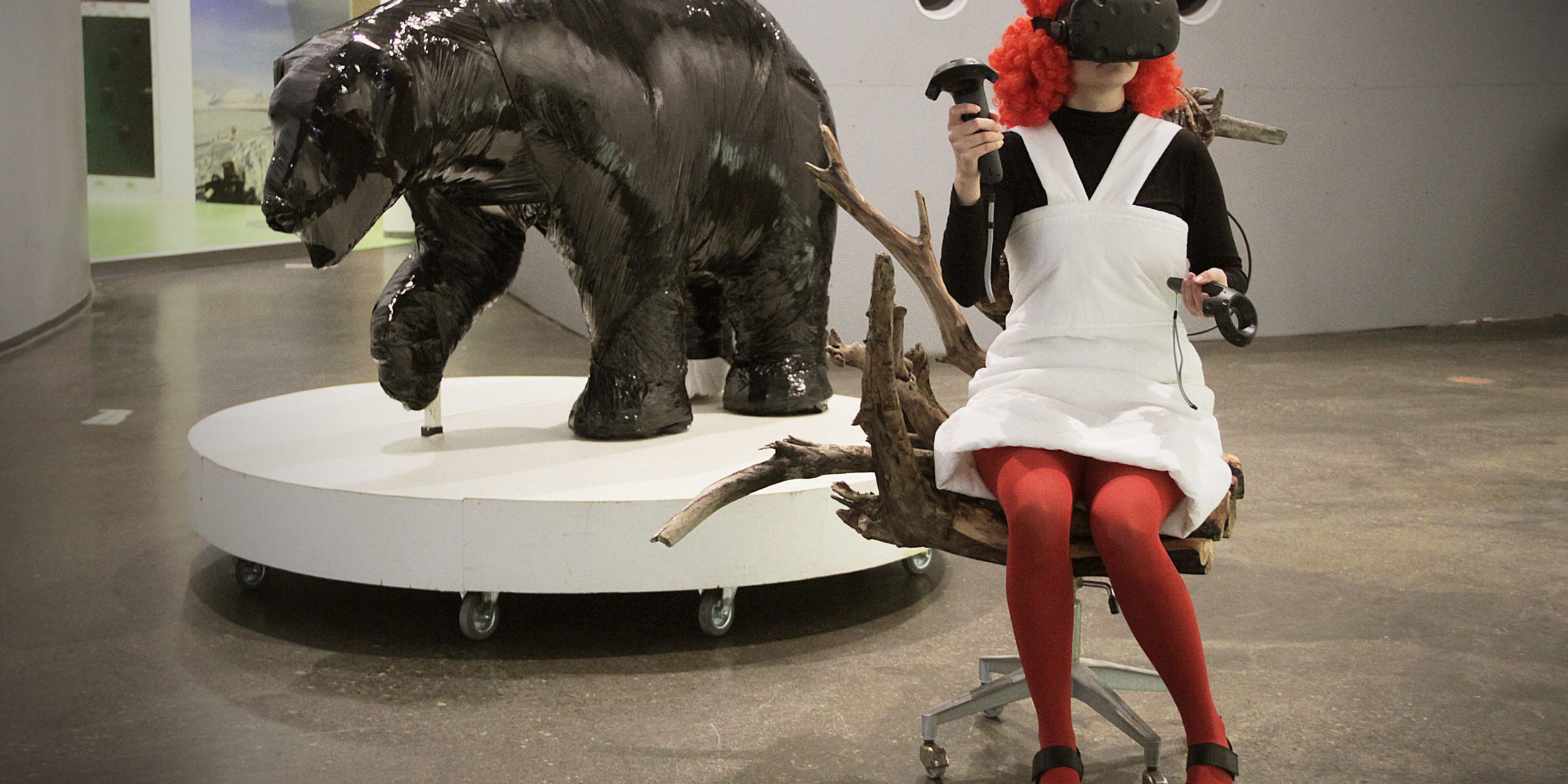 Ice-9, in collaboration with Insomnia Music Festival and Polaria, presented X2066, a digital visual art exhibition and story-hacking laboratory about climate change and the Arctic, in 2016. X2066 was a crowd-sourced, participatory project. For example, it featured inputs from scientists, artists and kids from Tromsø and Svalbard as part of ScienceFUTURE a story-hacking laboratory on the future. In addition, exhibition visitors were also asked to contribute to the story of a young woman X. She would be 21 yrs old in 2066.
X2066 was the first of a series of scienceFUTURE events and content pieces on climate change and the Arctic. After that, the project evolved into hello X laboratory.
Exhibition elements
X2066

virtual reality experience

. Visitors could hear stories about X and fly through a 3D model of the Tromsø area, Manndalen in Kåfjord, and Svalbard. Made by Christine Cynn in collaboration with Phil Harper of IMRGE in London. Music by Leverton Fox & Icarus (Not Applicable)

Mobile-Mobile

. A

kinetic sculpture

by Valentin Manz and Christine Cynn. The Mobile-Mobile featured 

holograms

on mobile devices, viewed inside an emergency shelter. In the future, we might experience erosion, rising seas, and severe storms. Therefore, coastal communities may need to re-locate.

Messages to X2066

. A

video installation

that featured messages from scientists to X in the year 2066. 

A2076

. A

video installation

that featured messages from children to their future grandchildren in 2076. 

Xquisite app

. Visitors could hear a part of X's story on a new mobile app, then record the next chapter in X's life (to be contined by the next player). Story game by Jegor Souchko and Christine Cynn. 

X2066

board game

by KEELERTORNERO (UK) and Valentin Manz. Participants rolled the dice and collected images, situations, and emoji's to create new chapters in the life of X. 
Local Artists
Christine Cynn, Valentin Manz, Jegor Souchko, Anneli Stiberg (Ice-9)
Marita Isobel Solberg (NO)
International Artists
Chin Keeler & Emma Tornero (UK), Alice Liu (US), Phil Harper & Duncan Walker (IMRGE, UK), Daniel Gross, Joris Maltha, Nina Bender (catalogtree, NL). 
Financial support
X2066 was supported by Kulturråd, Sparebank Nordnorge Kulturnæringstiftelsen, Innovasjon Norge og Nordnorsk filmsenter.