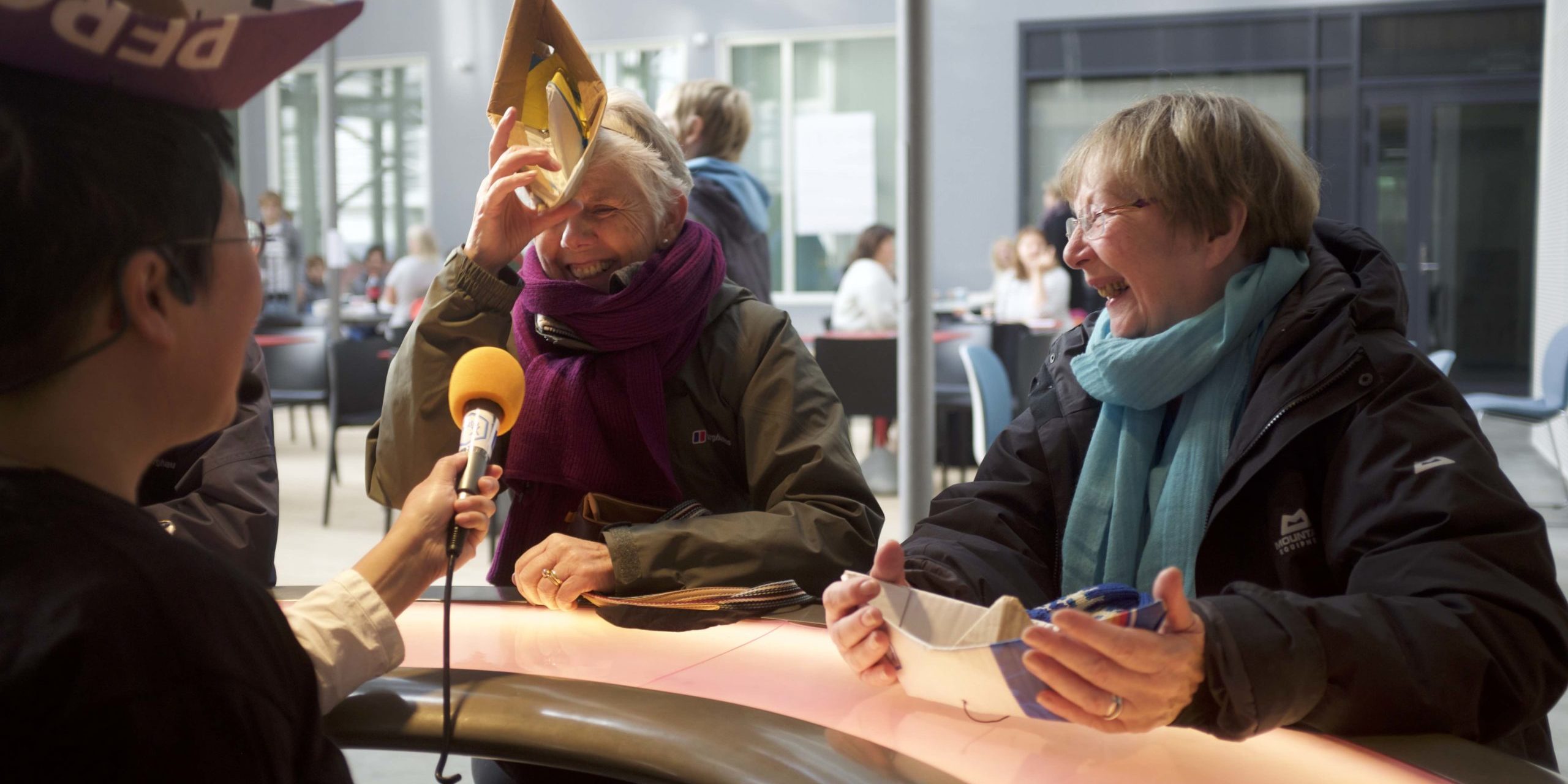 Talkaoke is a moble talk show in a democratic format which pops up in festivals, conferences, bars and on the street. It gives people a friendly and relaxed space to chat and discuss everything from the fun to the serious. Anyone can join in the discussion at the round, illuminated talkaoke table with built-in sound system. 
The host keeps conversation flowing and lively. 
Perfect indoors or outdoors, our mobile talk-show is great for ice-breaking and face-to-face discussion. No stage. No pretense. Lots of laughter and spontaneous exchange of ideas. It's a perfect breather from an intense workshop or series of data-heavy powerpoint presentations. Once people get hooked into a discussion, there's no limit to where we can go! 
​We use the Talkaoke round table as a versatile tool in stakeholder meetings, workshops and events. Talkaoke is a perfect tool for public engagement, and it also makes great content for the media. We offer documentation packages including photo, mind-maps, video and audio recordings of the conversation. Ice-9 can turn them into engaging social media posts, podcasts, short films and more. Additionally, we can even gather public opinion on specific topics related to policies, development and innovation.
The concept has been developed by Mikey Weinkove, the founder of the People Speak about 10 years ago. Since then, it became popular in London and other cities outside of the UK.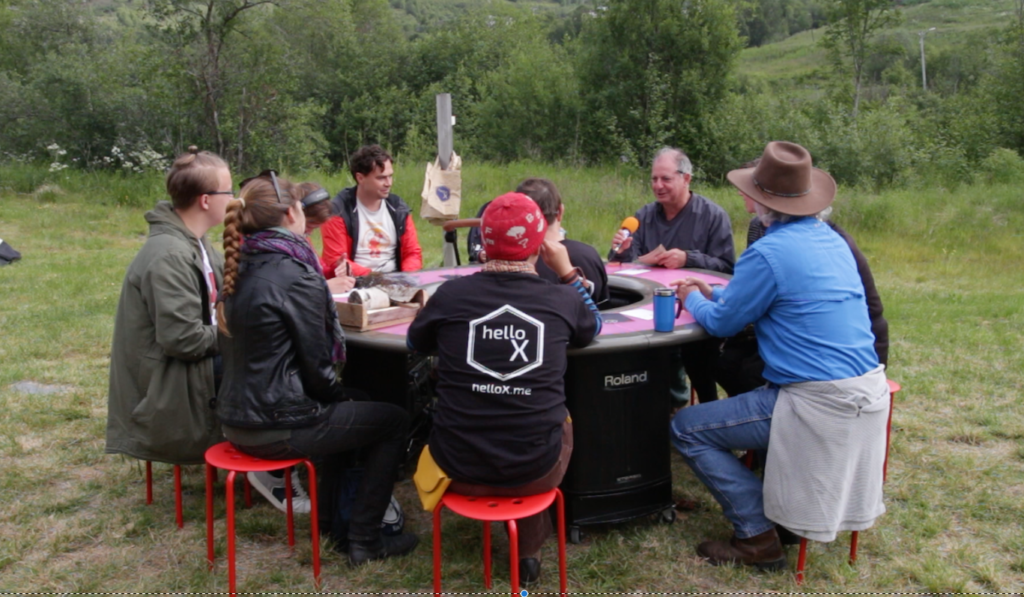 A few of the events we have brought our pop-up talkshow to:
Riddu Riđđu Festival
Arctic Frontiers
FRAM research centre events
Open Out Festival
The People's Kitchen in Tromsø
Insomnia Festival